Municipal services always at hand
The Munich App
muenchen.de, the official city website presents the Munich App with a lot of information and access to all important services of the city.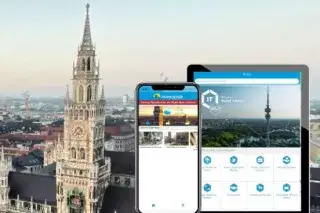 Important information at a glance
You can see where you are when you open the app: When you open it, location-specific information is displayed on the home screen. In addition to the weather, this gives you quick access to nearby city services.
Städtische Services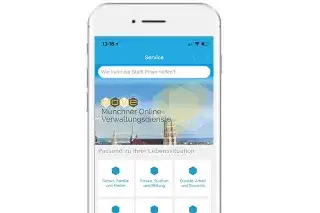 You need a new ID card? Do you want to study in Munich? Or need information from the registry office? The City of Munich offers digital services for many everyday topics. Use the Munich App to find out all about the online administrative services in Munich that make life in the most beautiful city in the world that little bit more convenient.
Imprint: https://www.muenchen.de/meta/impressum.html
Free download
Simply scan the QR code with your cell phone and download the app for Android or iOS.