Jeans store on three floors with individual customer care
Jeans by Kaltenbach: denim shopping in Munich city center
In Herzogspitalstrasse 4 jeans fans will find the much sought-after denim in countless colors and cuts.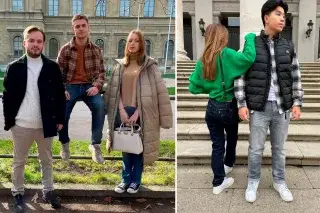 Kaltenbach's expertise in all things to do with jeans has a long tradition: What the Munich citizen Adolf Kaltenbach started as a small store for stockings and work clothes in 1953 has developed into a fashion store extending over 1,000 sqm of sales floor in the course of the past 60 years. The friendly and skilled sales staff of Kaltenbach's will help you with competent advice to select the right outfit from their vast inventory of apparel.
Replay, Levis and more: trends and brands at Jeans Kaltenbach
In the parent store on Herzogspitalstrasse 4 ladies and gentlemen of every age will find suitable clothing. Rising three floors the store presents a huge selection of interesting brands, such as Gabba, Replay, Levis, Herrlicher, Le temp des Cerises, Liu Jo, Pepe, Pierre Cardin, Baldessarini, Cross, Mac, Paddocks, NYDJ. 
Customer care and alterations department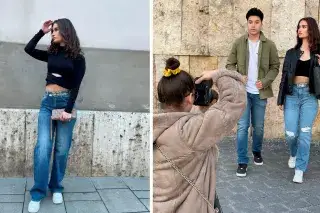 At Kaltenbach's the watchword is individual customer care. Does a casual Marlene-look go better with the customer's style or is the boot-cut more suitable after all? What are the hip trends and hot colors of the season? The tradition-conscious trendy store regularly coaches its staff so they can help you find the perfect outfit to match any style and fashion. And if your new favorite jeans happen to be too long, the alterations department fortunately ensures that you leave the store with the perfect fit.
Jeans Kaltenbach: Contact and social media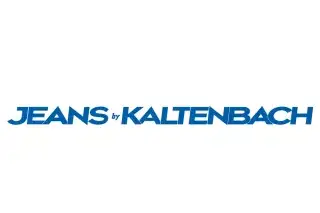 Herzogspitalstraße 4
80331 München
Phone: +49 89 - 2603103