A virtual trip through Bavaria's history
TimeRide Munich
A heavenly trip through Bavaria's history: TimeRide Munich takes its visitors on a unique time travel through over 7.000 years of history. The attraction is located in the heart of city centre and offers a virtual flight above Bavaria – passing historical landmarks from the first settlers to the visionary projects of King Ludwig II.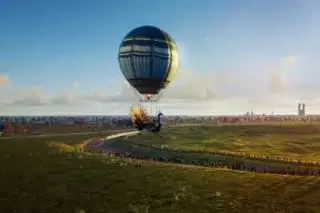 Travel in a peacock wagon
In a peacock wagon – an adventurous aircraft invented by King Ludwig II. – the time travelers will meet Emperor Barbarossa calling for the crusade, experience the first train journey in Germany or become witnesses of the first Oktoberfest.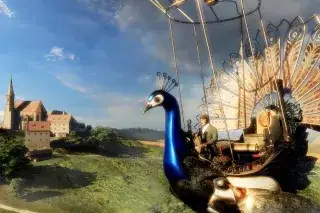 A perfect illusion
More than 21,500 buildings, 2.5 million trees and 80,000 people create a detailed virtual world into which the visitor completely immerses him- or herself. Thanks to the latest virtual reality technology and sensory experiences such as wind and motion, a perfect illusion of a journey through time is created.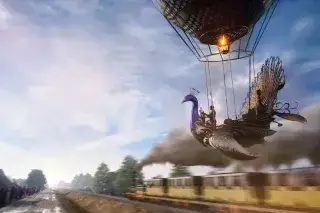 Further information and opening hours
The tour is designed for visitors of all ages and takes about 45 minutes.