Make your search for accomodation in Munich as easy as possible
House hunting: How to find apartments or houses in Munich
Finding affordable houses or apartments in Munich can be quite difficult. To make your search as easy as possible, here are some information and tips to help guide you.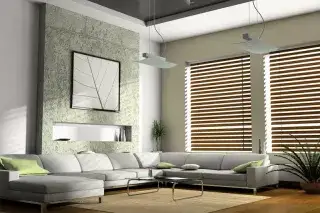 How to start your search for an apartment in Munich
When to start searching: Due to how difficult it is finding an ideal and affordable accommodation in Munich, it's wise to begin your search as soon as possible. Also, since you would need to reply an offer quickly, it's best that you are already in Munich when starting the search - especially if you need one for a short term.
How / where to live? There are several options, which will be explained in the following paragraphs.
Rooms in shared apartments (WG) in Munich
Do you want to move to a new place but not live alone? Then perhaps a room in a shared flat is the solution. It is a relatively cheap option, as all costs are shared among the residents. However, living in a WG (Wohngemeinschaft, or in English: shared apartment) isn't for everyone. You should really think about what living with others will be like and then look for a WG you are comfortable with or start searching for student residences in Munich.
Student halls of residence
For trainees and students, there are student halls of residence in Munich, which are quite affordable. The problem is that most of these are full and can have very long waiting times. It's advisable to research on individual halls in advance and get on the waiting list.
Those who come to study in Munich and want to live in student halls of residence should expect to wait 1 - 4 semesters. Students should look for other accommodation in advance to tide them over. On the topic of "Student living" you will find lots of tips, information and addresses on the Munich Student Union website.
Flat sharing centers (Mitwohnzentralen)
Mitwohnzentralen could be the solution for those planning to stay in Munich for a few weeks or months - for example, for an internship. They provide rooms and flats for short-term letting to Munich residents who are temporarily away ("Wohnen auf Zeit" - or in English: residing for a short time). However, they are not necessarily cheap, as the agencies charge a commission fee - the cost of which is determined by rental duration and rent cost. Many Mitwohnzentralen for München can be found online.
Looking for accomodation on the free market
Munich's high quality of life comes at a price: rental and purchase prices in the city are very high. Whether it's a flat for you alone, a student residence, with a partner or a WG, we have some tips for everyone who is looking for accommodation on the housing market.
The housing section on major Munich newspapers is popular, and the majority of the flats / rooms on offer are mediated by an agent. Therefore up to two rental payments including VAT have to be paid as a fee.
Notice boards in universities, technical colleges or cafeterias are always worth a look as well.