English speaking institutions in Munich
Shops, culture, doctors and more: services in English in Munich
There is a huge range of services in English in Munich. Here you find consulates, shops, doctors, clubs and much more.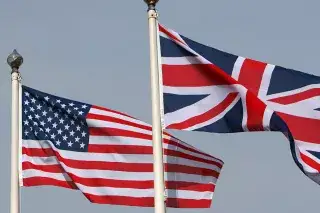 Where to find English speaking institutions and initiatives in Munich
Living abroad is exciting and fun. But some things can be difficult to adjust to and from time to time you may want to get in touch with people from "back home" or you need to find an English speaking doctor.
There are a number of institutions that organise meetings, offer information and advice or just help you getting in touch with the English speaking community in Munich.
Also as a non-German citizen your home country's consulate is your premier source of help and advice as well as the place you have to go to to vote or renew your passport. All these institutions in Munich are there for you, so go ahead and find out about their services.
Consulates in Munich
The American, British, Canadian and Irish Consulates in Munich provide a full range of consular and passport services for their citizens in the state of Bavaria. Check out their sites for more information on contact, opening hours and current activities.
U.S. Consulate General
Königinstr. 5
80539 München
British Consulate-General
Möhlstr. 5
81675 München
Canadian Consulate
Tal 29
80331 München
Irish Honorary Consulate
Denninger Str. 15
81679 München
Tel.: +49 (0)89 20 80 59 90
Fax: +49 (0)89 20 80 59 89
Doctors, attorneys, translators: Important English language services
There are a number of situations where you might want to use services in your mother tongue. Here are helpful links.
English speaking Cultural Institutions in Munich
These institutions organise lectures, seminars, theatre plays and talks in English. As a visitor you can use their libraries, usually a choice of English language newspapers and videos and online research tools. They are a meeting point for the English speaking community in Munich as well as a place to get in touch with the locals interested in your home country.
Amerikahaus
Karolinenplatz 3
80333 München
British Council InfoPoint
@ Goethe-Institut München
Goethestraße 20
80336 München
International clubs and communities
A large number of clubs, circles and informal meetings have been established in Munich in order to bring together English native speakers and Munich locals.
If you want to meet new people, engage in international understanding or just share a unique hobby, you should try to contact one of the following.
5-Lakes Meeting
Natives from Britain, the US, and all other English-speaking countries meet every Sunday at the "Steinebacher" (Kulturcafe) directly at the S5-Steinebach, 7:30 pm.
Call +49 (0)8153 99 04 59 for information.
German Australian Stammtisch
Call +49 (0)8131 928 22 for information.
Down Under Group Munich Stammtisch
Meetings: 1st Friday of every month at 8 pm.
Call +49 (0)89 542 83 91 for information
Munich Scottish Association
Scottish Dancing Classes
Wed. at 8 pm
Call +49 (0)8191 42 85 50 for information
German-English Stammtisch
Meetings: every Monday at 8 pm
Wirthaus "zum Mühlhofer"
Ungererstr 56
80805 München
U6 Dietlindenstr.
Deutsch-Irischer Freundeskreis
Ireland, Irish culture and things Celtic.
Contact Frank McLynn
Call +49 (0)89 679 24 81
Deutsch-Kanadische Gesellschaft
Deutsch-Kanadische Gesellschaft, society for international cooperation, cultural and other events.
Call Gisela Helmold at +49 (0)89 25004745 for more information
German-American Women's Club
Many activity groups
Meetings: every 2nd Tuesday of month at 3 pm.
Park Hilton
Am Tucherpark 7
80538 München
Website: www.gawc-munich.de
German-American Men's Club Stammtisch
Meetings: every Thursday at 12:00 at the Ratskeller
Marienplatz 8
80331 München
Call Sam Magill at +49 (0)89 91 14 63 for more information
Entity Theatre Workshop e.V.
English-speaking theatre
Call +49 (0) 700 3684 8900 for more information.
Email: info@entitytheatre.com
Website: www.entitytheatre.com
German-American Choral Society
Mon. 7:30 pm-9:30 pm
Blumenstr. 36
Call Mary Ellen Kitchens at +49 (0)89 21 94 98 71 for more information
Toytown Munich
The city insider's lifestyle guide to Munich.
Website: www.toytownmunich.com