A historic Munich city gate in the center
Sendlinger Tor: A historic city gate within Munich
The Sendlinger Tor is one of the remaining city gates in Munich's historic old town, an important U-Bahn station, and lively meeting place.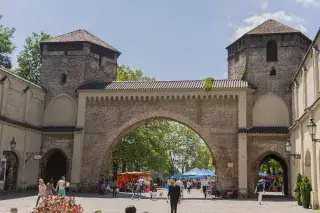 Lukas Fleischmann
Sendlinger Tor: The most important information at a glance
The Sendlinger Tor is part of Munich's historic Old Town and today serves as an important traffic junction:
History: it is one of three historically preserved city gates of Munich's old town and dates back to the 14th century.
Location: It is located in the so-called Hackenviertel and separate the old town from the Isarvorstadt district. It is one of the next stops from the main central station via the U-bahn.
Construction site on the subway: The Sendlinger Tor station is an important hub in local transportation - it will be thoroughly modernized by 2022.
The fountain at Sendlinger-Tor-Platz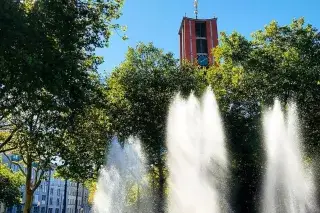 One highlight is the fountain in Sendlinger-Tor-Platz. The fountain and its basins have a diameter of more than 18 metres, and extend over an area of 320m². Five fountains, with a height of approximately 3.50 metres, are grouped around a sixth central fountain. The system is the work of sculptor Heiner Schumann and has been in operation since 1972. In 2012 it was renovated. During the summer, it is the perfect place to cool down and refresh yourself.
History of the historic city gate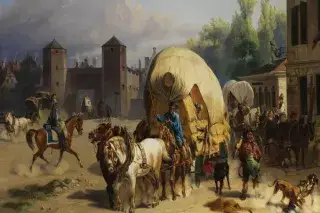 The construction of the Sendlinger Tor was commissioned by Ludwig of Bavaria. Between 1285 and 1337 a second city fortification was built, which also led to the construction of the Sendlinger Tor.
In 1420, the two characteristic side towers were added. In 1860, Arnold Zenetti carried out a restoration of the structure
During the modification of the buiding in 1906, Wilhelm Bertsch replaced the original gate entrances with a central arch for traffic-related reasons.
In the Second World War, the Sendlinger Tor was only slightly damaged. During the 1980s, it underwent general renovation works.
Conversion of the U-Bahn station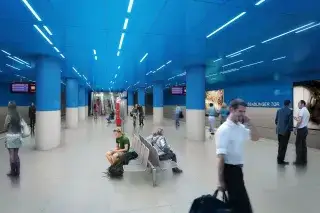 The Sendlinger Tor U-Bahn (underground) station is an important interchange station in Munich's public transport system. It is currenty being renovated, modernised and rebuilt for completely barrier-free access on all three levels. In the area surrounding the Sendlinger Tor, the traffic routes on Sonnenstraße will be altered as part of the works.