Experience an extraordinary city tour on the Segway
Segway Tour Munich
Segway Tour Munich takes you to the top sights of the city. Englischer Garten, Königsplatz or Friedensengel: Bus tours, cycling tours and walking city tours are water under the bridge now. Discover the Bavarian capital "on your own wheels" and find out what it means to drive one of the most recent emission-free vehicles.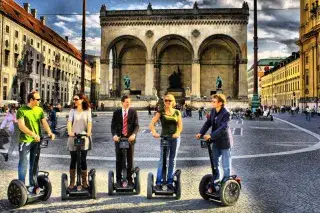 Eventful Tour
Along our Segway city tour you will get really close to more than 20 must-see sights of Munich. Our experienced guides will show you the most beautiful places and attractions in 3 hours. Before the tour starts, you will get a detailed introduction on how to operate the Segway. Everybody can learn how to use it. We guarantee you that you will be comfortable operating the Segway and set to go within a few minutes.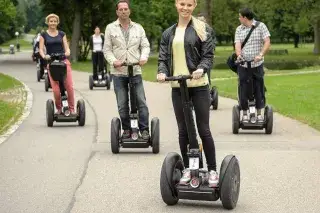 Details
Daily up to eight guided tours through Munich
Start: 9:00 am, 10:00 am, 11:30 am, 2:00 pm, 3:00 pm, 4:30 pm, 7:00 pm and 8:00 pm
Tour participants: up to 8 persons per tour
Two different tour routes: Classic Tour and Third Reich Tour
Meeting point: at the old city hall (Spielzeugmuseum - Toy museum) directly at the Marienplatz (reservation required)
Tour language: English (Spanish available upon request)
Personal requirements of all participants: Possession of a full driving licence, at least for motor bike (obligatory), body weight between 45 kg and 118 kg (100 - 260 lb)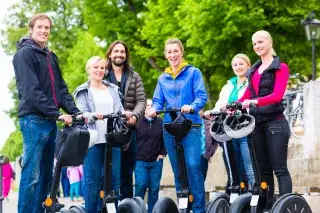 Book your Segway Tour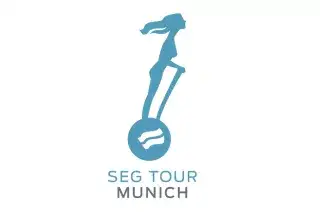 Book your Segway Tour now online under
www.Seg-Tour-Munich.com
or call +49 89 24 20 34 01
For only 75 EUR (incl. VAT) per person you can discover Munich by Segway and experience this extraordinary city tour with o lot of driving enjoyment!
You shouldn't miss out on this tour!