Isolation obligation ended since November 16
Corona: What rules still apply in Munich and Bavaria
The new 17th Infection Control Measures Regulation is provisionally valid until December 9, 2022. This continues to implement the federal baseline protection. As of Nov. 16, the isolation requirement for people infected with Corona has ended. Here is all the information on the current rules and their implications.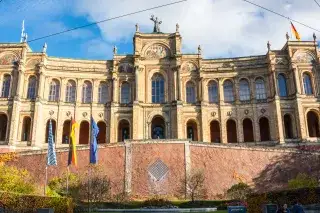 Protection against Covid-19: Current Corona rules valid until October 28
The Federal Infection Protection Act basically permits so-called "basic protection measures" in certain areas and, as of October 1, allows for graduated state concepts depending on the corona situation. Bavaria is implementing these regulations with the new 17th Infection Protection Measures Ordinance. It will apply until Dec.9, 2022
The obligation to wear a mask in public transport continues: there is an obligation to wear a mouth-nose covering in public transport, but everyone can decide for themselves whether to wear an FFP2 or an OP mask.
The currently valid Corona rules at a glance:
Corona isolation requirement lifted since 16 November
The City of Munich informs all residents of Munich, who are in isolation due to a SARS-CoV-2 infection, that the isolation obligation is lifted due to an announcement of the Bavarian State since November 16, 2022.
After that, it should be noted that outside the own home of infected persons from 6 years of age is mandatory to wear a mask (at least medical mouth-nose protection, better FFP-2 mask). The mask requirement does not apply in the person's own home, it does not apply outdoors if a minimum distance of 1.5 meters can be maintained, or indoors where no other persons are present.
In addition, activity and entry prohibitions in medical and nursing facilities as well as in communal accommodations must be observed. All protective measures for infected persons apply for at least five days; in addition, there must have been at least two days of freedom from symptoms. Even if symptoms persist, they end after ten days at the latest.
Dr. Susanne Herrmann, Deputy Health Officer: "Please handle the new situation responsibly and adhere to the protective measures. If you are ill, please stay at home. By doing so, you will protect others from infection and help ensure that the relaxation of measures can be sustained."
Health Department staff* are available to answer questions Monday through Friday from 8 a.m. to 6 p.m. at 233 96650.
Public transport: Facilitation of the mask obligation
The mandatory wearing of masks on public transport in Bavaria will remain in force until further notice. However, since July 2nd, everyone can decide for themselves whether to wear an FFP2 or a medical mask on public transport.
FFP2 mask obligation in indoor areas lifted - observe hygiene measures
The Bavaria-wide FFP2 mask requirement indoors has been lifted. This also applies to the entire retail sector and all services.
However, hygiene measures such as maintaining a minimum distance or wearing a medical mask as well as concepts for visitor guidance are still recommended.
Here, too, individual facilities and stores are free to implement voluntary protection concepts such as a mask requirement in line with their house rules.
Medical practices, hospitals and other medical facilities
Nationwide, FFP2 masks are mandatory in the following medical facilities:
    Physicians' offices, dentists' offices, psychotherapeutic offices and offices of all health care professionals
    Facilities for outpatient surgery and dialysis facilities
    Day clinics
    Public health care facilities in which medical examinations, preventive measures or outpatient treatments are carried out
Nationwide, FFP2 masks are mandatory, along with mandatory testing, in the following medical facilities:
    Hospitals and rehabilitation facilities where medical care comparable to hospitals is provided
    fully or partially inpatient facilities for the care and accommodation of the elderly, disabled or persons in need of care
Voluntary protection concepts in facilities still possible
The mandatory 2G and 3G rules for public and private events, in the catering trade, for hotels, cultural and leisure facilities are lifted. There are thus no longer any Bavaria-wide access rules.
However, all event organizers and facilities can continue to implement voluntary protection concepts per house rules. Please find out in advance on the Internet which rules currently apply!
Although, for example, the previously applicable 3G access rules are also being lifted for public service in the Munich city administration, the mask requirement remains in place.
Schools and daycare centers: Pay attention to symptoms of disease
Mandatory masking and testing at schools are lifted. Attendance is once again possible without restrictions. The regulations on compulsory testing in daycare centers have also been dropped without replacement. 
Parents are asked to have their children tested if they show symptoms of illness. 
Travel: Testing and detection requirements, virus variant area
There is currently no obligation to test or provide evidence for all persons entering Germany. After a stay in a virus variant area, however, there is still an obligation to provide evidence of a current PCR test. Information on which countries or regions are classified according to this category is available on the RKI website on a daily basis.
Information for travelers from the Federal Ministry of Health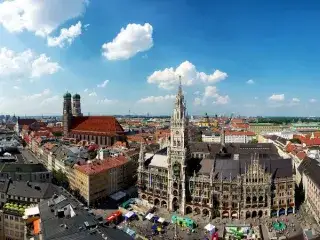 Christian Kraus
Coronavirus: Information from Munich
Official information and rules in English language about the Corona virus (SARS-CoV-2)
Overview