P+R: Park in and around Munich and continue by public transport
Park+Ride Munich: parking spaces, prices, connections by subway and S-Bahn
This is a very good offer, especially for commuters and day trippers: Drive to one of the large Park+Ride parking garages in and around Munich and then take public transportation to your actual destination.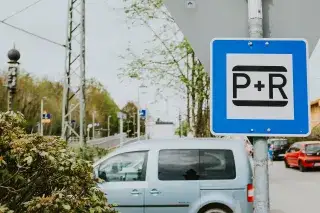 Information on P+R facilities in and around Munich.
Park + Ride is best if it begins as far outside the city as possible! Here you will find detailed information on Park + Ride in the city and the entire MVV region, including the number of parking spaces, an occupancy forecast, rates, timetables - any information and maps you may need.