Camping grounds in Munich
Camping in Munich: Spots for Your Tent or Caravan
Did you know there are quite a number of camping grounds in Munich? See a list of them and how to access them here.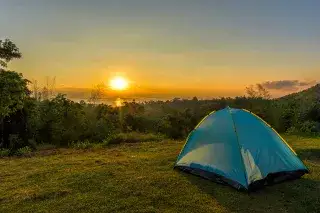 Camping in and around Munich
For many travellers, hotels are not the ideal choice of accommodation. Youth hostels and camp sites are a perfect option for those who are looking to save a little money or just love the great outdoors. They usually offer an interesting international community, presenting the unique opportunity to socialise with other people.
With locations spread thoughout the city, in close proximity to public transportation, the youth hostels and camp sites of Munich are a wise choice.
7 Camping grounds in Munich
Oktoberfest-Camping München
Am Mitterfeld
81829 München
Wiesn Camp
Schichtlstr. 46-48
81929 München
Campingplatz Langwieder See
Eschenrieder Str. 119
81249 München
Campingplatz Nord-West
Auf den Schrederwiesen 3
80995 München
Campingplatz Obermenzing
Lochhausener Str. 59
81247 München
Campingplatz Thalkirchen
Zentralländstr. 49
81379 München
The Tent
In den Kirschen 30
80992 München