From culture to sports: So much fun for free in Munich
Free activities in Munich you shouldn't miss
Concerts, trips and offers for children: We show you where great fun costs nothing in Munich. Tips from culture to sports - all free of charge, of course!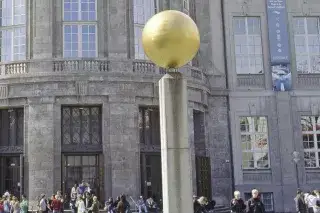 Take a trip to outer space for free
Sometimes, distant galaxies aren't that far away at all. The 4.57km-long planet trail runs from the Deutsches Museum to Munich's Hellabrunn Zoo and is a scaled model of our solar system. At the individual planetary stations made from triangular columns, you can get to know Pluto, Mars etc in detail.
And if you want to get a glimpse of space yourself, every Tuesday and Friday evening you can enjoy a free tour through the 40cm Cassegrain reflector telescope in the observatory of the German Museum, guided by experts.
Dive into the treasures of Munich's museums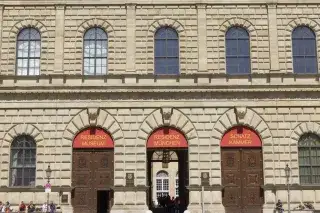 If you're no big fan of museums, you're bound to run out of arguments against them now. Museums like the Geological Museum, the Rathausgalerie (City Hall Gallery), or the Museum für Abgüsse klassischer Bildwerke (Museum for Casts of Classical Sculptures) offer visitors free entry.
In other museums and galleries, such as the Staatlichen Antikensammlungen (National Collection of Antiquities) or the Schatzkammer der Residenz (Treasury of the Munich Residence), children and young people under 18 years of age can enjoy this perk. Entry fees may sometimes be charged for special exhibitions.
Meet wild boar and deer for free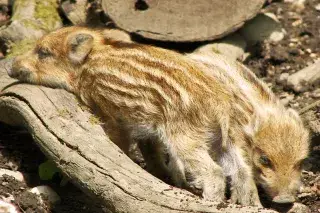 As you will soon see if you visit this forest experience centre with your little ones, Grünwald, which translates as Green Forest, truly lives up to its name. The interpretive trail, which features twelve lovingly made learning stations, is free of charge - and is open all day, all year round.
You can really catch a glimpse of the wild in the Hirschgarten park, especially in the deer enclosure. The animals are so used to people that they will even allow you to stroke them (carefully) through the fence.
The wild boar in Forstenrieder Park, however, should not be stroked. The may look cute and squeal appealingly, but their teeth can cause severe harm - so be careful. The two designated quiet areas must not, therefore, be entered. But at the edge of this area there are plenty of observation spots, offering a beautiful view of the park's animal world.
Pay nothing for one of Munich's top tourist attractions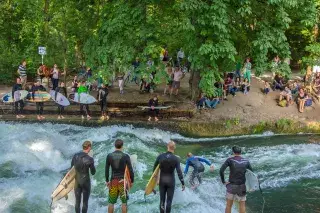 In terms of worldwide fame, the surfers at the Munich Eisbach in the English Garden are second to none. Whatever the weather, they take on the "standing wave" next to the Haus der Kunst art museum - with plenty of people watching. Passing judgement here is explicitly allowed - because you could definitely do better, and would never fall from the board.
Quench your thirst for books for free
Munich's city ​​libraries are also free - many of the latest newspapers can be read here, for example. Children and young people under the age of 18 can even loan books for free (as long as they don't exceed the lending time, of course).
Tip: At several locations in Munich - for example at the Nordbad or in front of Pasing City Hall - there are also public bookcases where you can get free reading material.