Shopping around the Marienplatz in Munich
Munich City Center: Shopping tips for tourists
Shopping is a dream in Munich: Especially the city center offers tourists numerous opportunities for shopping. We present the most important ones here: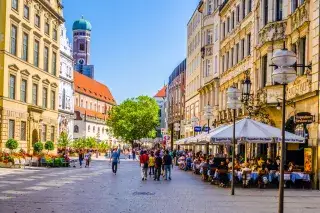 Shopping in the pedestrian zone
Munich's central pedestrian zone and most important shopping mile consists of two large streets, Kaufingerstraße and Neuhauser Straße, which merge into one another in their course and attract Munich residents and tourists alike to go shopping.
Here, traditional department stores, drugstores, electronic, trendy and souvenir stores are lined up. Small covered arcades make shopping a pleasure even when it rains.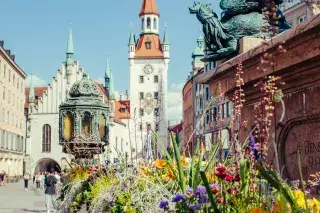 Shopping in the Theatinerstraße and the Fünf Höfe
Because of its proximity to the pedestrian zone and the many brand-name and luxury boutiques, Theatinerstraße is not only popular with well-heeled fashion fans.

The shopping arcade "Fünf Höfe" gathers more than 60 stores and restaurants on 17,500 square meters. The sculpture-filled shopping center brings together international luxury designers and well-known Munich brands.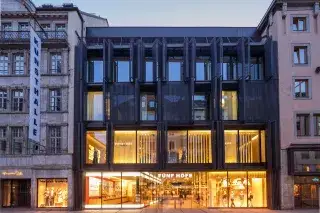 Shopping in Maximilianstraße: luxury brands, jewelers, art
At Max-Joseph-Platz, the magnificent buildings of the Munich Residenz and the Bavarian State Opera give a good foretaste of the luxurious shopping mile that begins here:
Luxury labels for fashion, shoes, optics and accessories.
Fine jewelers
Art galleries
What Sendlinger Straße has to offer
Between Rindermarkt and Hackenstraße, not far from Marienplatz, the renovated and car-free Sendlinger Straße shines in new splendor: Here, passers-by now stroll over artificial stone slabs and anthracite-colored natural stone.
Always worth a visit is the Hofstatt shopping center, which has been inviting shoppers to stroll and shop on 18,000 square meters since 2013. To the southeast, there are further shopping opportunities on Sendlinger Straße: Outdoor clothing stores and brand stores dominate the streetscape here.