Munich's best shopping opportunities throughout the year
Sale seasons in Munich: When to find the best bargains
If you want to find bargains in Munich, best go shopping in one of the many sale seasons! Here is the information you need.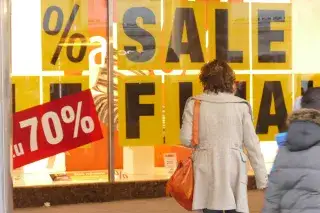 1. Winterschlussverkauf (Winter Sales)
There are two most popular sale seasons in Munich, and Germany as a whole; one of which is the Winter Sales.
When: This period lasts for 2 weeks – beginning from the last Monday of January (every year) till the second Saturday after. As the New Year in Munich feels like a new start, a lot of people tend to need new clothes, utensils, gadgets, accessories and so on. Brands and store owners put this into consideration and slash prices of products, making it affordable for pretty much everyone.
What to get: You can get your favorite winter coats, fur jackets, mufflers, boots, socks, hoodies and more at rock bottom prices. If you intend to get gifts for your loved ones for Valentine's Day or Easter celebrations, this is also the ideal time. Year in, year out, about 60% of retail shops in Munich take part in these sales. Therefore, if you don't find an item in one store, you definitely will see it in another - and at a good price!
2. Sommerschlussverkauf (Summer Sales)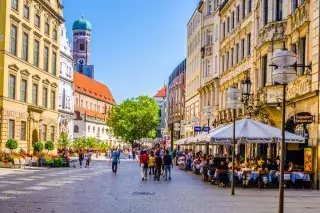 When: The Summer Sales starts on the last Monday of July annually - stretching for 2 weeks! It is the second popular sales season in the city, and arguably the biggest. Perhaps, because a lot of people are on summer holidays and have just enough time to shop. There are also those who start their Christmas shopping around this time.
What to get: Hence, prices of decorations, fashion items, beauty products and summer clothes get as much as 70% slash (or more) in some stores in Munich. If you plan on being in the city around July and August, then you shouldn't miss this season for any reason!
3. Christmas Break Sales
When: There is the Christmas Break Sales which lasts for just a few days after Christmas (usually on 27th and 28th of December every year). However, keep in mind that the opening and closing times of stores during the Christmas sales season may vary.
What to get: A few stores in Munich tend to carry out clearance sales to make way for new stock in the following year. If you are visiting the city or you're a resident who doesn't want to travel around that period, it is the perfect time to make last minute purchases before the new year. You would likely get items you have always needed, at cheap prices. When you go from Neuhauserstrasse to Kaufingerstrasse, you sure will find a store with something you need and can afford.
4. Black Friday
When: Black Friday is one of the most anticipated sale seasons in Munich, especially by millennials. It is usually on the fourth Friday of November every year. It wasn't such a big deal in Germany until recently – thanks to the ever-growing number of online shoppers. In fact, it has gotten so huge that some stores stretch their black Friday sales period to last through the whole month and into the first week of December.
What to get: Although most of the sales happen online, some brick and mortar stores display items at discounted prices for customers who wish to make physical purchase. From phones, laptops and electrical appliances to clothes, bags and accessories, you can buy all you need within the city with no hassle.
5. Cyber Monday
When: Cyber Monday is considered the King of online sales. It is on the Monday immediately after Black Friday. There are over 69 million online shoppers in Germany, and Munich accounts for the highest percentage of them. This means if you wish to get the best deals from sales around the city, you will have to start early in the day.
What to get: A lot of people on Cyber Monday purchase mainly clothing, toys and electronics. So, not to miss out, you could sign up for newsletters from your favorite brands.
Text: muenchen.de / Kennedy Ilediagu