Is it after 8pm or on a Sunday? You can still shop here!
Where to go shopping in Munich on Sundays or after hours
Arriving in Munich on a Sunday or late in the evening? Here you can go shopping when all the stores are closed.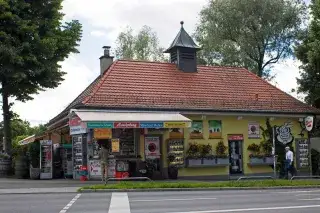 Kiosks: more than just newspapers
Kiosks in Munich might not be not as widespread as in Berlin, but these newspaper stands and tobacconists do exist. You can sometimes buy groceries or even items you would normally get in a pharmacy. The kiosk at Münchner Freiheit is even open 24/7 - and the legendary kiosk at Reichenbachbrücke  only shuts between 5am and 6am in the morning.
Shopping at the central station (Hauptbahnhof) and the airport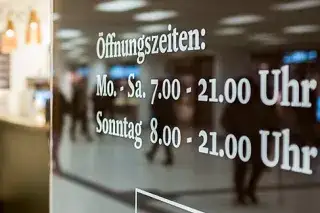 Since the basement was converted to stores, the central station (Hauptbahnhof) has become a shopping oasis, even late in the evening or on Sundays. There's an Edeka supermarket here that's open till 11pm daily, a Rewe at the S-Bahn mezzanine where you can shop round the clock, and there are lots of other Munich supermarkets too.
There's also a small organic supermarket in the main train station that's open till 9pm every day.
You can also shop at the Ostbahnhof (East train station) on Sundays.
Same as the airport, where there are two Edeka branches that open daily - even on Sundays.
Bakeries and cafés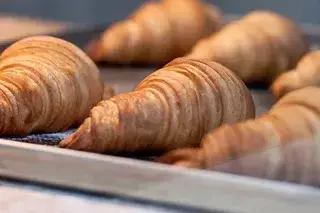 Getting fresh rolls on Sunday is a piece of cake in Munich! Bakeries are allowed to open for three hours on a Sunday between 8am and 5pm, with most prefering morning hours.
If there's also a café in the bakery - for which only one table and chair is needed - the location can sell its goods for a bit longer.
The Wimmer bakery branch in Leopoldstraße / on the corner of Hohenzollernstraße is open from 6am to 9pm every day.
The good old petrol station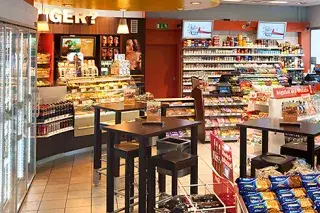 The petrol station is always the first port of call when shops close at 6:30pm. You can buy a lot more from them than just chocolate, crisps and last-minute flowers. Some have turned into proper mini supermarkets - such as one on Mittlerer Ring, around the Euroindustriepark and at the Frankfurter Ring. Those that are open 24/7 include the Shell petrol station at Leopoldstraße, the Aral at Tegernseer Landstraße and the OMV on Ottobrunner Straße .
Shop for nice things in museum shops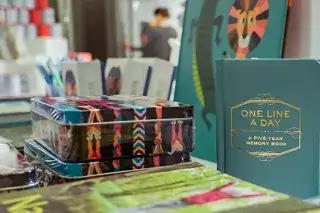 There's nothing to eat here, but anyone who needs a present for a party or a birthday will strike gold in museum shops.
For example, you will find something for the kids in the Deutsches Museum or Verkehrszentrum shops, while adults can get just what they need in the Lenbachhaus or Pinakothek museums. However, you will need an entrance ticket in the Pinakothek der Moderne shop. So just combine business with pleasure: entry only costs one euro on Sundays.
Text: Anette Göttlicher
Photos: Anette Göttlicher