Europe's largest underground shopping center in the middle of Munich
Stachus Passagen Munich: Shopping center in the city center directly at Karlsplatz
Versatile, stylish and central: In the heart of Munich, directly on Karlsplatz, are the Stachus Passagen - Europe's largest underground shopping center. It's also worth taking a look at the ceiling: since May 2018, the "Sky of Fame" there has been a number of ceiling circles featuring celebrities.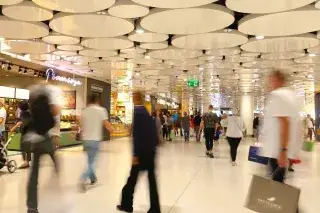 Shopping in the Stachus Passagen at a glance
Located directly on Karlsplatz (Stachus) in the basement, and you can take the S-bahn from the central station to the Stachus.
Area of ​​around 7,800 square meters
Over 60 fashion, beauty and lifestyle stores such as Intimissimi, Calzedonia, Hallhuber, Görtz 17, Butlers and more
Best assorted range of goods for daily needs and for "quick takeaway
Numerous service providers
Over 60 fashion, beauty and lifestyle stores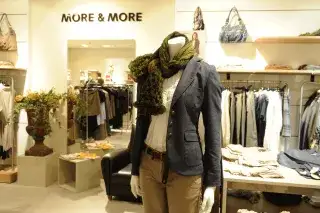 Up to 300,000 passers-by visit the Stachus Passagen every day: Munich residents, city strollers from the surrounding area and all over Bavaria, as well as numerous guests and tourists from Germany and all over the world. In addition to the central location, they particularly appreciate the versatility. The Stachus Passagen are a modern, bright shopping center with a lot of character and an architectural highlight in the center of the city.
Directly and centrally on the Stachus, a shopping El Dorado has been created with a wide range of over 60 fashion, beauty and lifestyle stores.
Everything your heart desires
The finest chocolate can be found at top Swiss chocolatier Läderach , which opened its first Munich branch in the Stachus Passagen and offers fresh chocolate, pralines, truffles and confectionery specialties in open sales.
Other stores and boutiques, such as
the tea and spice specialist Sonnentor
The Body Shop
Jochen Schweizer
Hallhuber, More & More, Vero Moda, Görtz 17
and many others give the Stachus Passagen a varied shopping atmosphere.
Hairdressers, pharmacies, drugstores, restaurants and bakeries
Hairdressers, florists, pharmacies as well as bakeries, drugstores and supermarkets and many other stores for daily needs round off the versatile shopping offer of the Stachus Passagen.
Numerous extraordinary gastronomy businesses such as pureburrito, Dunkin' Donuts, Frogis & Schokifaktur, Pommes Freunde, my Indigo, Dean&David, LeDu, Kaimug and Rosita's Chili also tempt you to feast in a pleasant atmosphere.
Bakeries & coffee shops include brands such as Brezelina, Hofpfisterei, Rischarts, Michl's Backshop and Starbucks.
Contact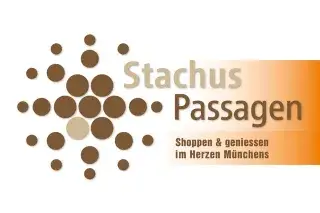 Stachus Passagen
Karlsplatz Stachus 1. UG
80335 München
Core opening hours:
Mon - Sat, 9:30am – 8pm
Further information on the Stachus Passagen on the official homepage