Bars, pubs, clubs: This is where students meet to party
Student parties and meeting places to party at - outside the university
Are you a new student in Munich looking for a great place to have some fun? You'll find it here: From trendy clubs to football pubs, there's something for everyone.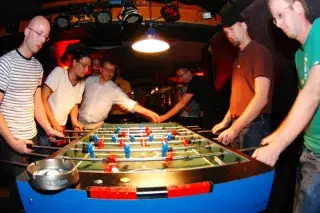 Football/soccer Pubs: "Substanz Club" and "Flex"
Are you looking for where you can play soccer while enjoying some good music and drinks? Substanz and Flex are two ideal clubs for you to check out in Munich.
Located at Ruppertstraße 28, Substanz is known for hosting Munich's oldest and most famous poetry slam. You can also enjoy indie music on Friday nights, and soul and funk on Saturdays.
Flex, on the other hand, is situated at Ringseisstraße 11a, and boasts some good professional table football players you can ever find. Be on the look out for intense duels, great music and much more. These clubs also have billiards, darts and pinball games to ensure your utmost satisfaction.
Rock, Reggae and Afro-pop concerts: "Backstage"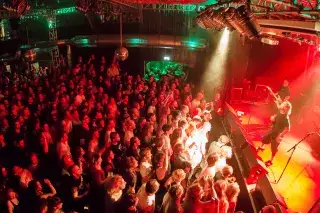 The Backstage has become a great meeting point for lovers of rock, reggae, afro-pop and alternative music. for rock and alternative fans. Located close to the Hirschgarten park (Reitknechtstraße 6), the venue always plays host to bands for diverse music genres. If you enjoy listening to a different kind of music from the mainstream, you are likely to see one of your favorites performing at the Backstage. In summer, the outdoor area becomes a beer garden with different kinds of food and drinks to tickle your fancy.
Infamous Club in City Centre: "Milchbar"
The Milchbar has been very influential to Munich's nightlife for many years. The club garnered a huge following from its previous location at Optimolwerke. This didn't change even after it moved to its current spot at Sonnenstraße 27 - right in the heart of the city.
Milchbar opens from Monday to Saturday every week, with different music genres to keep you dancing all night. For instance, Monday nights come with the biggest hits of the 80s, while Thursdays are tagged "Best of 90s". Here you can enjoy a mix of Take That, Nirvana, Rednex and lots more.
Turning night into day at "Olydisco"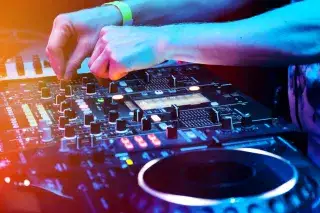 Located in the heart of Olympiadorf (one of Munich's biggest residential areas for students), Olydisco at Helene-Mayer-Ring 9 is a great place for unwind. The club has been a part of the students' nightlife in Munich, for decades. If you don't like the overly scrutinizing glances of bouncers, this is the right place for you.
Olydisco also has different themes for its parties and you will definitely find the perfect fit for your mood! There is a Bietstube (beer bar) right next to the club with a fantastic atmosphere as well. If you wish to check out the Olydisco, you can take the  U-Bahn going towards Olympiazentrum (the Olympic Centre underground station).
Popular spot in the Olympic Village: "Bierstube"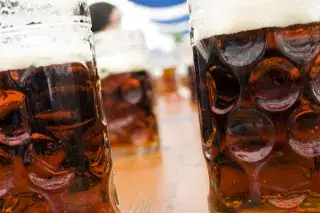 Are you looking for a cosy environment to have some fun and get beers at the lowest prices? The Bierstube (beer bar) at at Helene-Mayer-Ring 9 in the student residential area known as Olympic Village (next to the Olydisco) is quite popular for selling quality drinks at student-friendly rates. You also get to play table soccer and watch football matches on a giant screen.
The spot  is mostly patronized by students as a result of the numerous hostels nearby. Alumni also meet here to reminisce on their 'good old days' and you get to interact with many of them. The Bierstube is one place you should check out once you are in Munich!
Party spot in Schwabing: "Barschwein"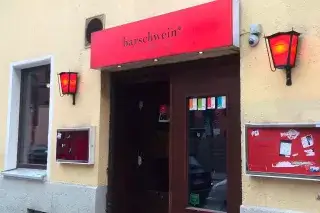 Schwabing has been a popular district for partygoers for decades, and many of them visit Barschwein. Situated at Franzstraße 3 (just a few metres away from the underground station at Münchner Freiheit), the club boasts a large attendance by students.
If you also wish to try out some new drinks, kebab or food, there are other pubs, bars and fast food spots nearby. Without wasting more time, head out right away and visit Barschwein - and you will definitely have a lovely experience!
Old-fashioned student pub: "Türkenhof"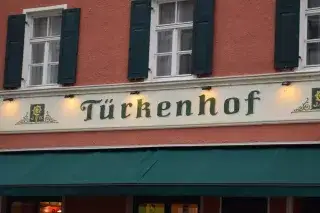 If you fancy old-fashioned beer taverns over hip party spots, Türkenhof is the ideal place to go. Situated at Türkenstraße 78 (just a few minutes walk from the Ludwig Maximillian University), the rustic pub offers delicious meals in large portions.
The atmosphere and the people you find there make it more fun and memorable. There are also table soccer games and many TV screens showing live football matches. Visit the Türkenhof and bask in the euphoria of the '80s.