How to reserve a place in the beer tent at the Oktoberfest
Oktoberfest: Reserving seats in a beer tent
If you want to reserve a table at the Oktoberfest, there are a few things to keep in mind. We have compiled the most important information here: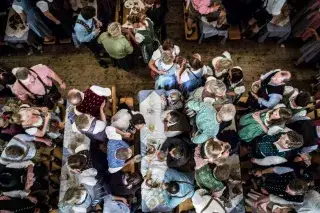 The most important information
Reservations at the Oktoberfest must be made with the respective tent operators
Seat or table reservations at Oktoberfest are free of charge
Simply buy a voucher for a certain amount of beverages and food (in most cases 2 liters of beer and 1 chicken)
These are valid only for the current Oktoberfest and have to be paid for in advance
The vouchers can be redeemed inside the tent
How to reserve a table in a tent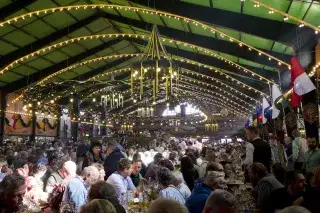 How to reserve: Only the landlords of the beer tents are allowed to accept Oktoberfest reservation requests, usually online. The landlords try their best to grant special requests for seats in certain spots, but cannot guarantee them. Since one table fits up to ten people, reservations usually come in groups of ten.
The best time to reserve: You have to wait until the reservation offices open. When exactly, the tents usually announce online. Late reservations can still be made a few weeks before Oktoberfest starts.
The vouchers: For most beer tents, the vouchers have to be collected some weeks before the event kicks off - at the landlord's offices. Vouchers can also be mailed to any part of the world, for a small fee. 
In the tent: The vouchers can be redeemed at an Oktoberfest table inside the beer tent. Of course, every visitor is free to eat and drink more than the amount that has been paid in advance. Hovewer, the reservation is not for a whole day but only for a certain timeframe which will be communicated after confirmation of the reservation. This is to allow more groups of people access tables inside the beer tent.
How to get a free seat in a beer tent
There is usually a high demand for seats inside the famous beer tents.
The entrance to the Oktoberfest is also free, but a pass to the "Oide Wiesn" (Old Oktoberfest) is 3 € for adults and free of charge for children under 14.
Contact information for the large beer tents at Oktoberfest
Armbrustschützen-Festhalle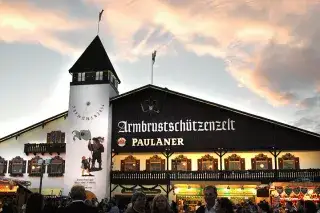 Peter Inselkammer KG
"Platzl Hotel"
Sparkassenstraße 12
80331 München
Tel.: +49-89-23 70 37 03
Augustiner-Festhalle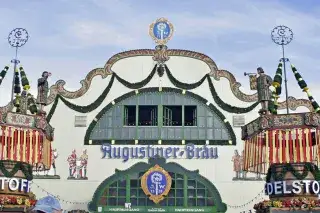 Manfred und Thomas Vollmer OHG
Augustiner Großgaststätten
Neuhauser Str. 27
80331 München
Tel.: +49-89-23 18 32 66
Email: festhalle@augustiner-restaurant.com
Festzelt Tradition (Old Oktoberfest)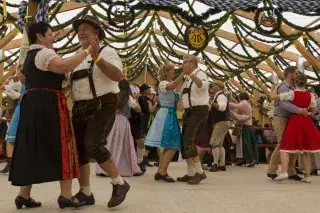 W&W Gastronomie- und Veranstaltungs GmbH
Marienplatz 8
80331 München
Tel.: +49-89-219989-77
Email: info@festzelttradition.de
Fischer-Vroni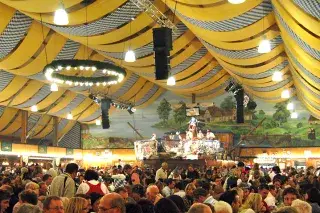 Karl Winter OHG
Hans Stadtmüller
Konradinstraße 8
81543 München
Tel.: +49-89-66 10 42
Email: reservierung@fischer-vroni.de
Hacker-Festzelt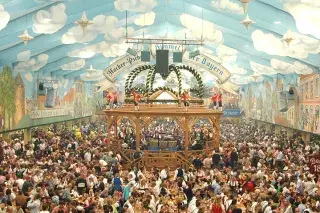 Münchener Gaststättenbetriebe GbR
Thomas Roiderer
Tölzer Str. 2
82064 Straßlach
Tel.: +49-89-502222-40
Herzkasperlzelt (Old Oktoberfest)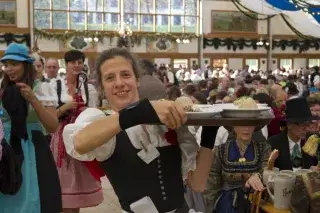 Josef Bachmaier
Fraunhoferstr. 9
80469 München
Tel.: +49-89-267850
Email: info@herzkasperlzelt.de
Hofbräu-Festzelt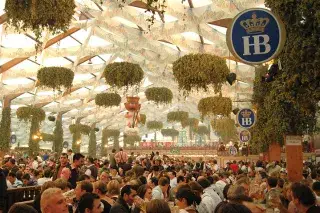 Hofbräufestzelt Steinberg OHG
Hofbräukeller
Innere Wiener Str. 19
81667 München
Tel.: +49-89-448 96 70
Fax: +49-89-448 35 87
Email: info@hb-festzelt.de
Käfer Wies'n-Schänke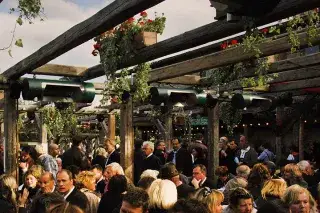 Feinkost Käfer GmbH
Prinzregentenstr. 73
81675 München
Tel.: +49-89-4 16 83 56
Fax: +49-89-4 16 88 80
Email: wiesn@feinkost-kaefer.de
Kufflers Weinzelt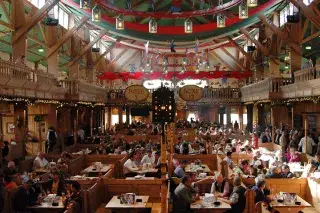 Kuffler Weinzelt GmbH
Doris, Sebastian und Stephan Kuffler
Residenzstr. 12
80333 München
Tel.: +49-89-29 07 05 17
Fax +49-89-24 24 38 81
Email: weinzelt@kuffler.de
Löwenbräu-Festzelt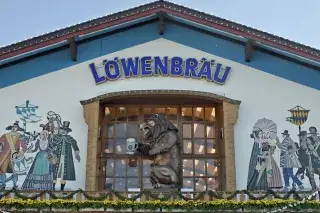 Gaststätten Betriebs OHG
Stephanie Spendler
Gyßlingstr. 15
80805 München
Tel.: +49-89-47 76 77
Email: mail@loewenbraeuzelt.de
Marstall Festzelt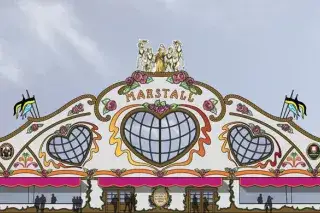 Able Gastronomie
Siegfried und Sabine Able
Lindberghstraße 4
80939 München
Telefon: +49-89-312055-0
Email: info@able-gastronomie.de
Ochsenbraterei
Ochsenbraterei Haberl OHG
Hermann und Anneliese Haberl und Antje Schneider
Englischer Garten 3
80538 München
Tel.: +49-89-38 38 73 12
Email: info@ochsenbraterei.de
Pschorr-Bräurosl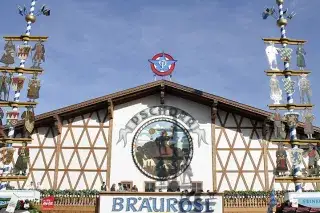 Heide Volm KG
Bahnhofstr. 51
82152 Planegg
Tel.: +49-89-85720-29
Schottenhamel-Festhalle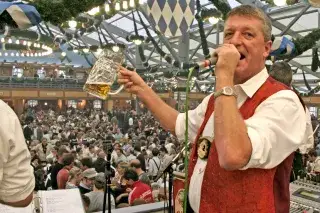 Festhalle Schottenhamel OHG
Nymphenburger Str. 139
80636 München
Tel.: +49-89-54 46 93 10
Email: festhalle@schottenhamel.de
Schützen-Festzelt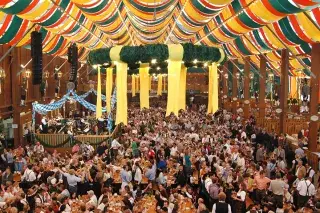 Gastronomiegetriebe Reinbold KG
Gaststätte Franziskaner
Perusastr. 5
80333 München
Tel.: +49-89-23 18 12 24
Paulaner Winzerer Fähndl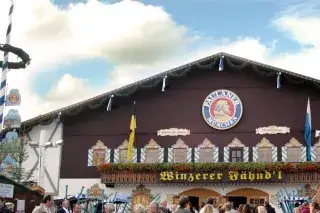 Winzerer Fähndl Pongratz GmbH
Paulaner Keller
Hochstr. 77
81541 München
Tel.: +49-89-62 17 19 10