What makes Munich so special as a place to study
Studying in Munich: Universities, accomodation and more information
Excellent universities, colleges and an attractive city with a wide variety of recreational offers: Munich attracts students from around the world.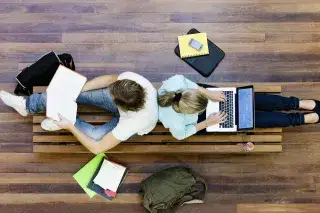 High number of renowned universities and colleges
In addition to renowned institutions such as the Ludwig Maximilians University, the Technical University, the Munich University of Applied Sciences, the Academy of Fine Arts and the College for Television and Film, there also are a number of private and state accredited institutions in Bavaria's state capital.
There are very few subjects that are not taught in Munich. All universities are linked with colleges in Germany and abroad, which enables both interesting research collaborations and study exchanges with other countries.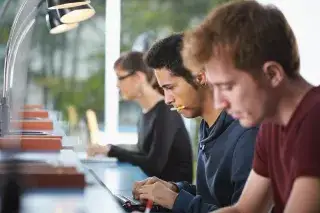 Services for students and researchers
"Laptop and lederhosen": Munich's attractive way of life
Munich stands out not only in terms of career planning, but also with its particular attitude towards life and it is always high in city rankings. Munich is known for this particular mixture of "laptop and lederhosen" where high-tech and tradition exist side by side, and it is this that also makes studying in Munich more attractive. Large corporations such as BMW, Siemens and Linde characterise this city just as much as Oktoberfest and the alternative cultural festival Tollwood. The city offers a colourful nightlife scene and a creative cultural life. The proximity to the Bavarian Alps also makes Munich one of the best starting points for a trip into nature.
Rental prices and student jobs: Important information for students
However, this appeal has its price: Munich is one of the most expensive cities in Germany. This has an impact on rental prices. Many educational institutions try to remedy this through the student union with its accommodation office. It is also worth looking at notice boards for WG adverts. Due to an excellent jobs market there are a wide range of part-time jobs for students which are usually very well paid. This is often how students get their foot in the door of future employers.
As you can see, there are a lot of reasons to study in Munich - no matter which subject you choose.