Theater and opera in Munich: Tips for music fans
Locations for opera, ballet or musicals in Munich
If you're in the mood for opera, ballet or musicals during a visit to Munich, you'll definitely find what you're looking for. We present the most important venues here: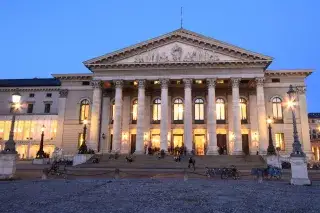 Bavarian State Opera at the National Theater
The National Theater at Max-Joseph-Platz was opened in 1818 and is the main venue of the world-renowned Bavarian State Opera and the Bavarian State Ballet. The stage, which was rebuilt after World War II, is one of the largest opera stages in the world at 2,500 square meters.

The auditorium with its magnificent royal box holds a total of about 2,100 spectators Famous operas by Richard Wagner such as "Tristan und Isolde" or "Die Walküre" were premiered at the National Theater.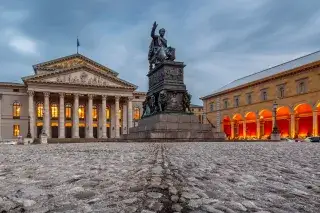 Deutsches Theater: Musicals at their best
Around 1500 spectators can be seated in the large theater hall of the Deutsches Theater. The type of program shown is specified: "The theatrical program shall include, in particular, operetta, musical, popular theater and modern show."
Since reopening in January 2014, productions such as "We will Rock You," "Elisabeth," "Ich war noch niemals in New York" and "Chicago" have attracted more than 300,000 visitors a year to the Deutsches Theater.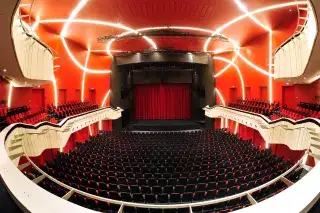 Gärtnerplatztheater with impressive atmosphere
The Gärtnerplatztheater is a theater for 856 spectators, including 67 standing room). It is a musical theater where operas, operettas, musicals and ballets are performed and has its own orchestra and ensemble.

Opened in 1865 as a private theater, the Gärtnerplatztheater has been owned by the Free State of Bavaria since 1937. After being destroyed in World War II, it has been a state theater since 1955, and from 2012 to 2017 the house was extensively renovated.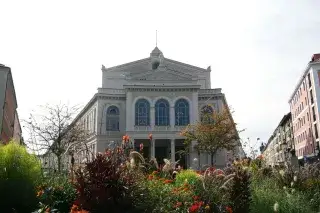 Prinzregententheater: dance theater, shows and galas
The Prinzregententheater is located at Prinzregentenplatz in Bogenhausen. The repertoire includes classical music, opera, dance theater, shows and galas. In total, the house has three halls with 1038 seats in the Big House, 250 to 700 standing room in the Gartensaal and up to 250 seats in the Akademietheater.

Only guest performances take place here, as the Prinzregententheater has no ensemble of its own. It is also home to the August Everding Theater Academy, where young actors are trained. The theater opened in August 1901, was closed from 1963 to 1988, then reopened under August Everding.