Housing, events, public transport and more
Tips and info for new residents in Munich
Anyone who is new to Munich usually asks these questions: How can I get a flat? Where can I get to meet nice people? What are the fun things to do in Munich? And what actually makes Munich, Munich? Well, a native of Munich has the answers to your questions right here!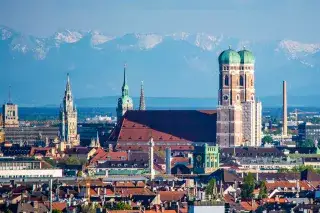 Find a flat or apartment in Munich
Talk to people around you and online - Telling people you're looking for accommodation in Munich is a sure easy way to get one.  You can talk to family and friends around, also post it on your social media networks.  Keep your ear to the ground - perhaps, you'll find someone who is looking to-let theirs. This also gives you the opportunity to choose from a range of house options.
Look out for Ads on local newspapers or- Germany is a place where newspapers are still a major source of information. You can get some of the best house listings there. Do not forget online news platforms or house markets.
Discover Munich: What the city has to offer
Have you successfully completed your move? Then it's high time to discover Munich. The city is bursting with world-famous sights. But not only Marienplatz, Frauenkirche, Olympiapark & Co. are worth a visit. Everywhere in the city you'll find great corners that otherwise only the locals know.
Events in Munich: Here you can connect
Whether it's a folk festival, concerts, art and culture or sports - whatever your passion: You're guaranteed to find what you're looking for in Munich. At the events in the state capital, you'll meet like-minded people and quickly find a connection. You can see which events are coming up in Munich in our events calendar.
Travel in Munich: What you should know about public transport
If you want to discover Munich in a relaxed way, the subway, streetcar and bus of the Münchner Verkehrsgesellschaft (MVG) are the best way to go. But how do you get from A to B? Which tickets do you need and what do you need to know about the MVG bike rental bike system? We've compiled all the information about the MVG's services for you.
Where to get along in English - and where to learn German
What is the best way to discover Munich in English? We have compiled a list of numerous English-language offers - from the most important services such as English-language cultural sites, doctors or other services.