Souvenirs, clothes and much more: Good places to shop in Munich
Discover these shopping centers in Munich
Munich's malls are a paradise for shopping fans. Here you will find what you are looking for - from bargains to luxury.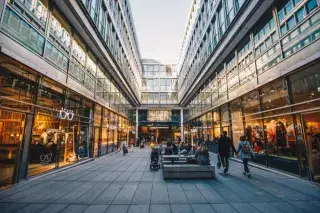 Olympia Einkaufszentrum
The Olympia Einkaufszentrum (OEZ) was ready in time for the 1972 Olympic Games. It opened its doors and presented at that time, a completely new type of shopping experience. Overtime,
Bavaria's largest shopping centre also expanded and became more modernised. An innovative world of shopping established itself as an attraction for the region.
Location: Hanauer Str. 68
How to get there: U-Bahn U3 / Moosach) to the station "Olympiaeinkaufszentrum"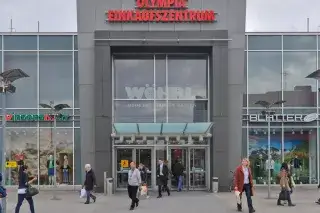 Riem Arcaden
Convenience and variety – that is how the Riem Arcaden presents itself in Munich's East. With over 128 shops and restaurants, it is one of the most popular Munich shopping centres.
On three floors, the Riem Arcaden is home to a number of very attractive stores where you can look around and shop in a relaxing atmosphere.
Location: Willy-Brandt-Platz 5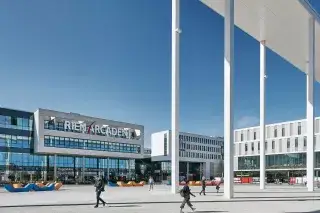 Einkaufs-Center Neuperlach – Pep
With 125 specialized stores, more than 2,000 parking spaces - this is Pep, the Neuperlach shopping center in the east of Munich.
Three floors of various stores mean that Pep offers a great number of top fashion brands, cosmetics and personal care items, watches and jewelry, electronics and multimedia, flowers, books, confectionary, shoes and purses, gifts and much more.
Location: Thomas-Dehler-Straße 10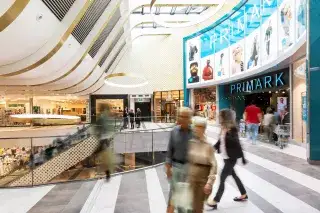 Fünf Höfe
It is regarded by many as one of the most elegant shopping malls in Munich. Spanning 17,500 sqm, this architectural synthesis of the arts in Munich's city center presents a mix of fashion, lifestyle, art and enjoyment and attracts more than seven million visitors every year.
The Fünf Höfe (Five Courts) complex offers a total of 64 exclusive shops, restaurants, bars and specialty stores as well as displays of culture at the Kunsthalle of the Hypo-Kulturstiftung and the Galerie Wittenbrink.
Location: Theatinerstraße 15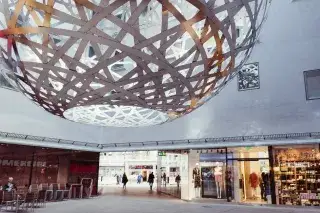 Kaufingertor Passage
Between the two large fronts of houses, the Kaufingertor opens up to the pedestrian in the Kaufingerstraße.
A beam of blue light that passes through the neighboring building directs your gaze inwards and leads the visitors into the passage with shops for fashion, delicacies and much more.
Location: Kaufingerstraße 9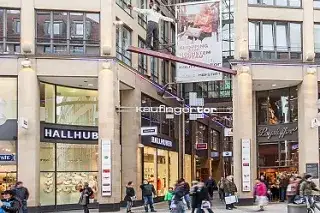 Luitpoldblock
Countless exclusive boutiques are waiting to welcome you. Spoil yourself with an unforgettable shopping experience where you can stroll around in even the worst of weather.
Located in the magnificent Brienner Quartier, Luitpoldblock is the firstchoice destination for top-class shops, featuring the beloved Cafe Luitpold as a gastronomical highlight, as well as stylish offices and practices. A historical structure with modern architecture, a palm garden and unique shopping passages give it its international flair.
Location: Brienner Straße 11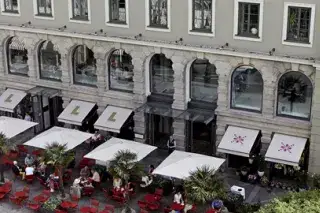 Forum Schwanthalerhöhe
Relaxed shopping in a unique atmosphere at the Forum Schwanthalerhöhe - in the middle of Munich, close to the Theresienwiese. Up to 90 shops, cafés, bistros and restaurants are waiting for you on 3 floors.
Location: Theresienhöhe 5