Which museums in Munich are free or offer discounts?
Free museums in Munich: Here you get free entry and discounts
Want to splurge on culture without breaking the bank? Little or no entry fees is needed at some of Munich's museums and collections. These museums are waiting for you: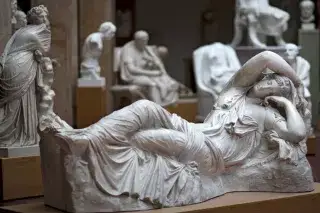 In cooperation with the cultural department and the museums
This article about Munich's museums is sponsored by the Cultural Department of the City of Munich and was conceived in cooperation with the State Agency for Non-State Museums in Bavaria. The content has been coordinated between the participating museums and muenchen.de, the official city portal.
Free admission: Here's where entry is always free of charge
In Munich, there are museums that make contemporary and abstract art accessible to everyone - and completely free of charge. Especially exciting: You can discover not only the works, but also many authentic and creative places.
Archiv Geiger: Experience the works of the famous artist where they were created: In his former studio and pigment cellar!
Galerie Bezirk Oberbayern: Show, understand and participate in art: Here, artists* with and without disabilities exhibit their works together.
Sammlung Goetz: In the district of Oberföhring hides a collection of more than 5000 contemporary works from Luciano Fabro to Damien Hirst.
The City of Munich's art spaces also make contemporary sculptures, paintings, videos, installations and sound projects accessible to all for free - promoting local newcomers and talent from all styles:
Some Munich natural history museums are also free of charge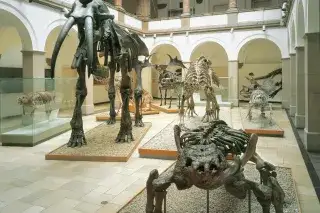 Are you more of a scientist? In some of Munich's natural history museums, you can explore the fascinating world of science for free: From prehistoric dinosaurs to exciting hands-on experiments.
Free admission: In these cultural museums and libraries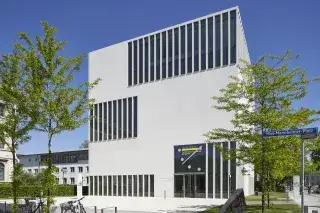 Fancy a free trip back in time? These cultural history museums will take you on a journey - from the statues of the ancient Greeks and Romans to the first Munich residence of the Wittelsbach dynasty to the present day:
Some Munich libraries also regularly show free exhibitions:
Bayerische Staatsbibliothek: The "Stabi" is considered a treasure house of written cultural heritage. It is not only an important address for students, but also worth a visit to an exhibition.
Amerikahaus: This is mainly a venue for events, but the house also presents changing exhibitions on current topics from the USA, Canada and Latin America.
Monacensia in the Hildebrandhaus: With its salon, Café MON and reading garden, the Monacensia is a relaxed place for personal encounters. In the permanent exhibition, you can immerse yourself in literary Munich at the time of Thomas Mann.
Sunday is bargain day: Museum admission only 1 euro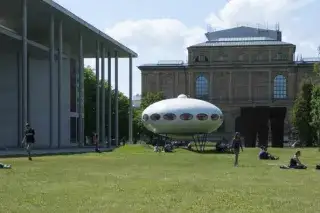 Many museums in Munich charge only 1 euro admission on Sundays. A great chance to try something new at a reasonable price:
Note for special exhibitions
Please note that admission fees may still apply for special exhibitions. We recommend asking directly at the respective museum of choice.
Further special offer days in the Munich art museums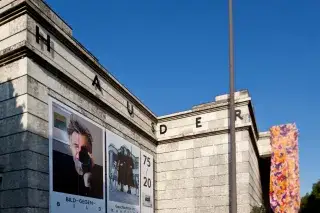 The exhibitions change regularly and the program covers a wide variety of epochs and art styles: so it's worth dropping in often on these houses' special promotion days:
Children and teenagers: Free admission under 18 years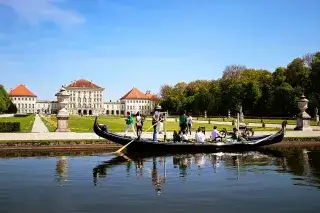 There is always something on offer for young art and culture fans in Munich's museums! In order not to overstretch the family budget, you can visit the following exhibition houses: